Adam Hughes is no stranger to fame as one of the most sought after comic artist who has spent several years with legendary publishing houses such as Marvel, DC and Dark House Comics. Well known for his pin up style depiction of the femme fatales in his work, Adam's creativity is certainly not restricted to bodacious women with improbable physiques and even more improbable attires.
However, Hughes does not shy away from his unabashed appreciation of the female form; his style can be defined as pin up art with a healthy dose of Art Nouveau added for good measure. But the sheer perfection that fans have been associating with the artist's work did not come easy. As the artist recently stated that he's a self taught artists and he proves his point in the freshly released Cover Rub: The DC Comics Art Of Adam Hughes (2010). The book contains the page after page of preliminary sketches and alternate takes from the Eisner award winning artist as he as he sketched his way to the perfect character. Adam is inclined to define his work with the adjective naturalistic instead of realistic; however, fans simply cannot get enough his Good Girl style.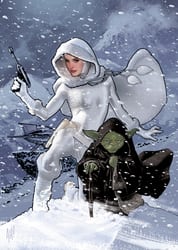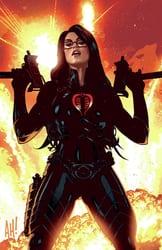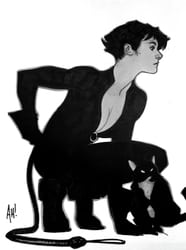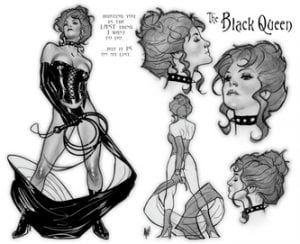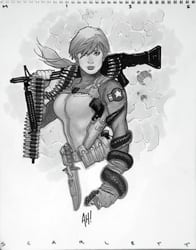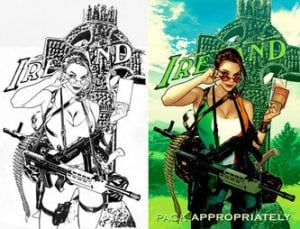 Adam began his artistic pursuits at the early age of 19 with a year long stint with Maze Agency, although a non mainstream comic book offering, fans believe that this was Hughes's first artistic run. He worked on the cover as well as the interiors of the book series; moving to DC Comics to work on their extremely popular and well received Justice League. After spending two years working on both the covers and interiors, he shifted to a cover only career for almost 8 years. Then, came out his most acclaimed work in the form of the Wonder Woman series from DC comics; Adam's rendition of a strong and elegantly drawn woman in a superhero costume was appreciated by fans all over the world.
Before working on the Wonder Woman series, Adam was also part of another venture called Ghost from Dark Horse. Many fans credit this series with the Art Nouveau influences that are seen in the artist's work today. This was the time when Hughes experimented heavily with the "Film Noir" genre of comic books. Around this time, he also worked on Gen -13: Ordinary Heroes for Wildstorm. This gave him the chance to not only draw his own run but also write it. The Gen -13 series spelled the beginning of several other projects of a similar nature from eminent publishing houses and even independents.
Among his most notable work are Tomb Raider, Frankenstein's Mobster, Gatecrashers and Hammer of Gods. Today, Hughes is credited with some of the most recognizable cover work in the comic world. The artist who counts the original Star Trek series and Kirk and Spock among his inspirations uses traditional as well as digital methods to crate his master pieces. Always comfortable with ink, pencils and colors, Hughes says that he also uses Photoshop and other digital medium's to create the fascinating covers that we have all come to associate with him. Adam's work has not only graced the covers of a plethora of comic books but recently he was also instrumental in creating the teaser poster for the movie adaptation of the Wonder Woman series. This is not Adam's first foray in Hollywood, having worked previously with Joss Whedon of the Buffy the Vampire Slayer fame.
Adam was also the prominent monthly cover artist for the Catwoman Series from DC comics where he combines the classic allure of Audrey Hepburn with the sizzle of Catwoman, two legendary female characters that have set the silver screen ablaze and the results have been fantabulous to say the least.
Check out the videos below to see Adam Hughes doing his stuff…
Adam Hughes on the Internet
Adam Hughes's DeviantArt | Adam Hughes's Official Website | Adam Hughes At Comic Art Community
Average rating:
0 reviews