Commissions are basically requests made by an individual to an artist to draw something that is outlined and agreed upon by the two parties. This is a good way to make money from your artistic skills but you have to make sure that the you are capable of creating a quality piece of artwork and price it fairly.
By accepting commissions, you are challenging yourself and your art skill to work under pressure from the dateline and the details or requirements of the request. At times, there is a fee charge up front to secure the transaction.When the commission is done, the one who requests the art pays up the full amount or what was agreed on before. Similar to re-creating or remodeling, doing commissions also challenges your versatility as it requires you to draw what you customer or client wants you to draw. You can open your own commission requesting in either your blog, website or through social media and have people who are interested to have you do a commission, to contact you through opt-in message drop or email.
But remember one thing, unless you are working in collaboration (which means that you share the amount of work and commission money with your partner/s), the workload is on you alone.Which means that you should accept commission based on your capabilities and time limit. Although the amount of money you can get from drawing commissions can be quite lucrative.It is no use getting too many commissions only to be pressured in the end to finish drawing in time, just so that you could cash it in.The result will definitely disrupt your focus and the quality of your artwork.This could also lead to the possibility of your reputation getting tarnished if you do not complete the commission in time or as requested.(trust us when we say that some will make a big fuss of things if they did not get what they want in time and as expected. They will definitely share the experience with your possible future clients.)
Plan it out accordingly, set aside time limit and dateline per commission and allocate how many commissions you want to do per week .This will help you organize things better and help focus on doing commissions, one request at a time.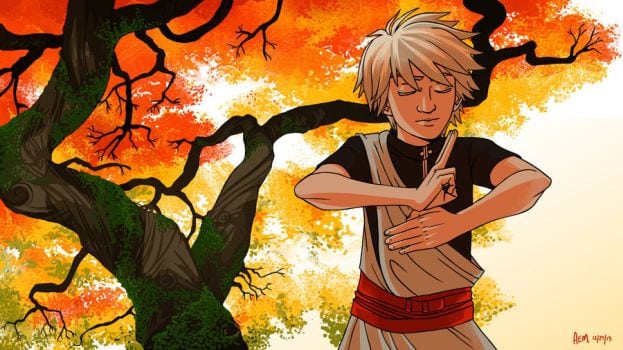 Example of commission info by captainashletART in her deviantart page
Responding to opinions critiques, praises and comments
In your journey to become a well known comic artist or illustrator, you are going to be receiving critiques and praises on either your artwork or yourself as an artist. Some of these comments, critiques or opinions can be quite harsh if not rude but most of the time it is constructive and very supportive.Ask any comic artist, concept artist or webcomic artist about it and they will probably agree that this kind of thing is a norm.
How you respond to it is really up to you but you must be smart about it. When you hear peoples opinion on something verbally, we can hear the sincerity of someone when he /she criticizes you or the sarcasm of someone when they praise you.From there, you can think of the appropriate way to respond to it. But if you are getting opinions online for example, where most or them are written in text, a simple typo or a bad choice of words can lead to a big misunderstanding. A compliment, written poorly can seem like sarcasm and the same goes for praises and other comments.
You do have control of the comment or message that is sent to you , especially if they are being sent to your blog, website, or social media platform.There are settings where you can change to your preference.This is also where you can set the security or clearance for comments that go through to see if there are spam or not. Spam messages or comments are done in a repetitive manner.The spammer usually leave a short paragraph in either the comments section or your inbox message (repeatedly) and in that paragraph they will include a link that leads to other mostly unrelated stuff (could be viruses in the link…be wary).
One more thing, you should remind yourself that as much as there are people who gives honest criticism, opinion or comments on your comic work and although they may sound harsh, there are also people who looks to bring you down and belittle the efforts you put into your comic works. When you set yourself up online, you are sure to meet these types of people.
At first, their comments or messages will be nothing more than worries and discouraging remarks but as time goes by, you will notice that some things are just too much.These things usually comes from people who have an ill attempts to lower your credibility and confidence in your comic works.In short, these are the people who would like to see you fail. You do not need to worry much about them though, because as you continue your comic works and improving on them, you will realize that as many as there are haters out there that is looking to pull you down, there are just as many people(if not more) who would like to see you succeed in what you love to do.These are the people who you should listen to as they are the ones who will most likely support you and your comic works.
Stay calm and respond accordingly.Like we mention before, how you respond to them is entirely up to you but be sure to use the right words.Be professional about it.
Law- trademark and signature
Signatures, trademarks must be placed on artwork that you own or have worked on.This is a way to protect your work and avoid others from claiming it to be theirs. It works pretty much like copyright protection and infringement.Your signature must also be consistent, clear and recognizable. Your signature or trademark can range from a simple signature of your nickname/ pen-name, a stamp of your signature/logo, or a logo drawn with your nickname or initial.Having a signature or trademark is essential as it is a sign or a mark that is associated on a regular basis with your artwork and style.
Average rating:
0 reviews