There are so many types of readable content that people get so into nowadays that it seems like some of the older habits are disappearing such as reading newspapers, novels, and comic books. The Internet is full of entertainment and interactive content to keep people busy for hours and tons of new material surface the following day. But that won't stop those comic book writers from making their content more visible so they can still attract new readers. With online comic books still reaching their intended audiences and some other comic book series still being released in the print, becoming a comic book writer and writing a comic yourself can still be productive once you know the basics in writing a comic script.All it takes is to organize your thoughts by familiarizing yourself with the key components.
Determining the Characters Involved
Just like writing a novel, writing a comic requires some preparation of the characters that are involved because they serve as the building blocks to the storyline. It also serves as the framework for writing your dialog since most or usually all of the characters that you will involve will have their own dialogue and actions to bring the story to life. This takes a lot of imagination because you have to illustrate these characters and make them stand out from the typical famous characters that you see in comic books. In fact, focusing on the characters more than all the other elements is a good start if you wish to learn how to write a comic script effectively. Many comic books reached their success because they had memorable characters. Memorable characters mean that they are immediately recognizable after even when they are not in the boundaries of their comic book world.
Actual Character Creation
Sky is the limit when it comes to actual execution. Just remember that good characters do not take their forms overnight. If you look at the way professional artists work, they would come up with several prototype models or rough drafts before they can finally hit the right spot and come up with a design that best fits the personality that you gave the character. Remember that characters are likely that appear on the same page so make sure they all look distinctive unless your character descriptions really require them to look alike or similar.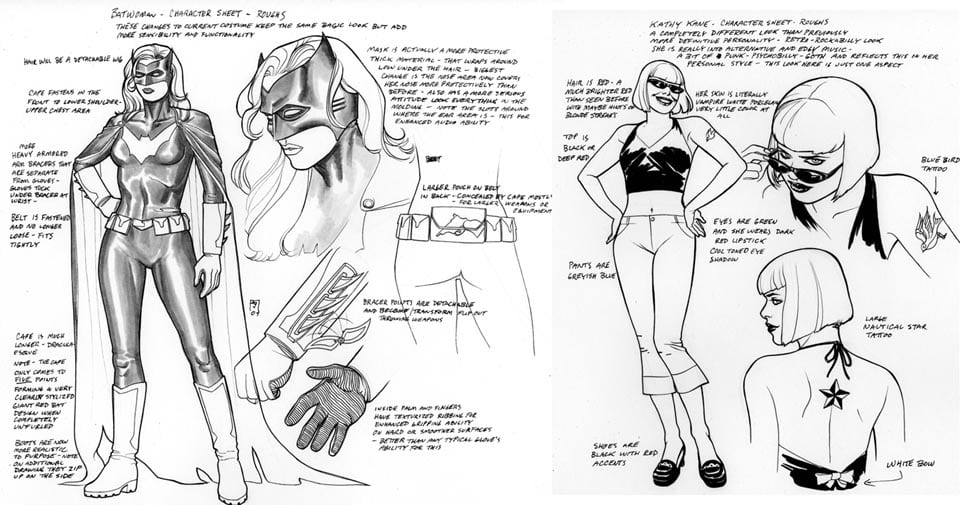 Preparing the Plot and Storyline
The next question that you need to ask yourself when writing a comic book is what you want to do with these characters. It still works like making a novel where there must be a problem or some conflict that needs to be solved in order to get the readers hooked but it also strays away from a novel in the sense that you cannot expand or go in several directions to create sidelines. Comic books are not very heavy in text since the drawings are there so being minimalistic in creating the story is good. Every person who knows how to write a comic script the right way keeps the story basic and straightforward. One good trick to writing a comic without losing track of the plot is to know the desired ending and work your way backwards. This also serves as your precursor to making your dialogue and planning what each of the scenes will look like in drawing.
You also need to create a story that does not need to be explained in words very much. Once again, readers will be paying attention to the visuals and only seeing the text in order to get a full idea on what is going on in this scene. Writing a comic that involves a page that lacks in text or graphics will drive away the interest.
Setting the Location and Timeframe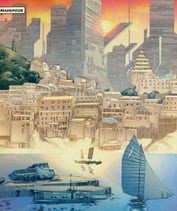 A part of the story when writing a comic of any kind includes the location and the timeframe. These two factors can limit your scope and keep you focused as you ride through the plot and any problems that your characters involve. Coming up with a location allows you to build a world around it where you can plan your backdrops and other reoccurring visuals so your readers know the direction of your story. The same goes with the timeframe so you can map out the different events and illustrate them accordingly. Knowing how to write a comic script is knowing when your story begins and when it ends so you can find out the different times when key events occur. If your story is a bit deeper, you may need to create several timelines.
Formatting the Comic Script

Many people know the basics such as storyline and character creation but still do not know how to write a comic script to the fullest because of the format of the comic book. Writing a comic needs to follow a set of rules to ensure the comic does not turn into a novel with pictures. These rules depend on your choice of comic book format. In order to know how to write a comic script, you must master one of these formats.
Starting a format involves the creation of panels that will contain the dialogue. Similar to adventure games, the name of the character speaking prefixes the dialog so the reader knows who is saying what. This is necessary for characters that speak off-panel. Any letters that are found in a balloon instead of a panel depict thoughts. Sometimes it might be necessary for a character to whisper so you need to show that in the dialogue by using smaller or lighter letters. Regardless of the dialog, it is best that all the letters are capitalized an indented for faster identification. Finally, your comic book should have sound effects that are normally emphasized and integrated with the visuals. Don't forget to put any captions when needed.
Once you mastered these basics, you can go on writing and illustrating comics that require writer inputs to form a plot script. As you continue to make more pages, analyze your work and make adjustments so you are always improving as you think of new and exciting concepts for your next comic book.
Recommended Books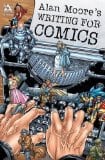 Alan Moore's Writing For Comics Volume 1 by Alan Moore
Alan Moore provides some wonderful insight into the creative process. He recommends several outside texts such as The Act of Creation which is a great read in of itself. While no one can tell you exactly how to be creative, Moore does offer insights into what makes him tick as a writer. He gives you suggestions and insights as to how to express yourself and where to look for inspiration in your own life.
Read this book, then look inside yourself where the stories and creativity lay. Write from the heart and the subconscious first, and the readers will recognize the sincerity and hopefully come back for more.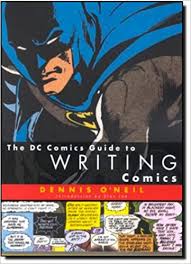 The DC Comics Guide to Writing Comics by Dennis O'Neil
There must be dozens of books on how to draw comics, but even the best artists need to tell a good story. Who can teach them? Dennis O'Neil. A comics writer and editor for more than 20 years, O'Neil oversees DC Comics' Batman titles–one of the most successful comics franchises ever. In addition, he's a bestselling novelist, a screenwriter, and a writing teacher. So when it comes to storytelling, O'Neil knows his stuff. In this guide he delivers his knowledge in a succinct, no-nonsense style.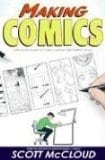 Making Comics: Storytelling Secrets of Comics, Manga and Graphic Novels by Scott Mccloud
Scott McCloud has created yet another coherent and complete book explaining the who, what, and how of creative storytelling. Unless you have sequestered yourself from all media, the recent spate of superhero films have teethed on this way of storyboarding. This is an essential addition to any graphic artist's or comic book creator's arsenal. Clear, concise and visually entertaining; almost as if a magician is revealing the secrets to his tricks. This is your jumping off point for creative expression… now go make art and tell your story!
Recommended:
Take a break and play some superhero slots online! Redeem one of these no deposit bonus codes from https://nodepositpromocodes.com and get free spins with no deposit required! Get up to $188 free at Palace of Chance with the Palace of Chance no deposit bonus codes offered HERE.
Average rating:
1 reviews
Aug 3, 2021
Great blog
This blog was very helpful